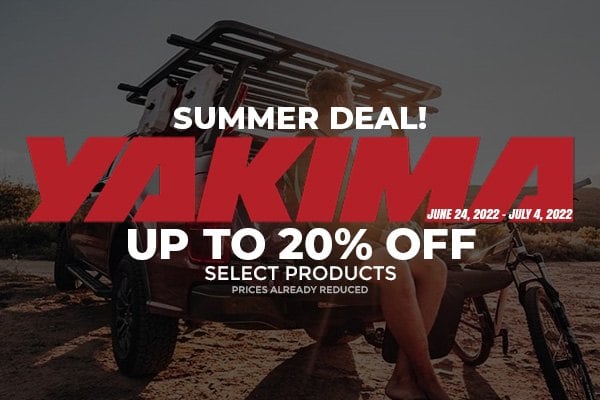 Yakima is a trusted name when it comes to bike racks, roof racks and roof top tents. And now, at CARiD, you can purchase some of these products with a 20% discount! Yakima products are known for their quality and durability, so this is a great opportunity to get your hands on some of their best products. Whether you're looking for a bike rack for your SUV or a roof rack for your truck, Yakima has the perfect product for you. So don't miss out on this great offer - head over to CARiD today and take advantage of the 20% discount!
The Yakima bike racks, cargo baskets & roof top tents are now on sale at CARiD, and you can get 20% off your purchase until July 4, 2022!
So don't wait any longer, get the bike rack that will make your life easier, and take advantage of this great deal!
#1 Yakima® - FrontLoader™ Roof Bike Rack
more details on -
Yakima® - FrontLoader™ Roof Bike Rack
#2 Yakima® - SkinnyWarrior™ Roof Cargo Basket
more details on -
Yakima® - SkinnyWarrior™ Roof Cargo Basket
#3 Yakima® - OffGrid™ Roof Cargo Basket
more details on -
Yakima® - OffGrid™ Roof Cargo Basket
#4 Yakima® - SkyRise Car Tents
more details on -
Yakima® - SkyRise Car Tents
​